Health Training Get your whole body healthy - so that it performs as nature intended. This site contains nudity, in a healthy, naturalistic way - purely to help men that may needlessly be suffering with erection problems.
All About Erection Coaching and the Coach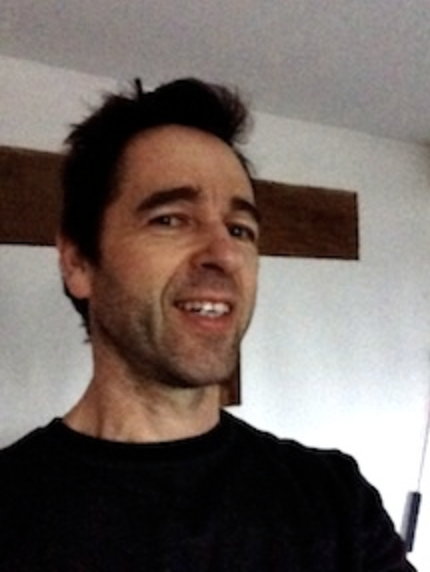 I want this coaching to all be about you, helping you get a stronger erection, but realise you need to have confidence in my abilities. 
​
I am happy to tell you anything - but different people want to know different things about me. So if there's something you'd like to know - all you have to do is just ask me - and I'll tell you!   There is all sorts of information about me and why I think I can help you, but if you have a question, please feel free to ask me anything

On this page:
FAQ's

How I can Help you - get to the RAW & Natural You with a Hard erection!

Unique Help for Erection Problems (that Dr's cannot prescribe - I show you how with my own body)

Personally - a bit about me should you be interested.
The Videos



My videos show myself getting an erection in all sorts of situations - on demand or through sexual arousal - not because I like to film myself - I never put videos anywhere else (apart from when promoting this Erection Guide), as I am actually a very private and reserved person - but I do so here ONLY to help you to better sexual health, performance and satisfaction.
The aim of my videos is to show to you that my methods work. You have to know and see that it works - otherwise why would you do all the training. 

trained in physiology at University ​- perhaps  erectiondr.com 
may be better than a Dr to help you improve erection quality.
I combine medical knowledge with the physical - to give a powerful treatment  -  purely using the power of your body - to increase the amount your own body will erect your penis.  The trick is knowing how to stimulate your body to erect your penis higher and make it harder.  This I can tell you but …

..you have to put the work in, - no one can do that for you. You have to train your body to become fitter. It is not for everyone, some would rather a quick fix such as tablets injections or even surgical interventions. The trouble with a quick fix is that the results can fade as fast as they appeared.

At Erection dr.com I motivate you to put the work in to train your body. You have to be prepared to do this and the hardest part can be the first few weeks, when no results may be noticed. Yet when you do – and you will – if you stick with it  begin to see results – the sense of achievement is fantastic. Suddenly you gain control and notice improvements  appear. Then hopefully as with all fitness and health training - you get hooked on achieving more of these results. Generally do you find: if you really want something - you're fired up and will be willing to put the work in to begin to get some results?

The initial results you see may sometimes be to do with how you feel, such as more sexual, or you may notice more frequent erections - at all sorts of times and then begin to notice your penis getting harder and even slightly bigger due to the extra blood flow. However you may instead notice other changes about your general health and fitness – as it will not just be your penis that reaps the rewards of this training – your whole body and mind will be better for it too!

All you need to know is - doing a little erection training is proven to help erection quality. Doing none may not be proven, but we know the answers - like anything if you don't use it you lose it! Erection training is Hard work  ...

.....HARD in two senses:
commit to some initial Hard work to learn and practice a few exercises until they become a habit.

enjoying your penis becoming Hard more often - to  increase how sexual you feel and noticing different sensations- to help with the psychological aspects.
About Me Questions & Answers
Have a question - please feel free to ask me anything.

Where and how did you learn this stuff?

Working in the NHS mainly - then my personal training for Health practice took it all a few steps further .My formal training involved physiology, psychology and medical care but as you can imagine working in some acute sectors in the NHS - these skills were developed more and more.

What set you on this journey?

Frustration! Both with the fact I know we could have helped people so much more - but policy did not allow. Plus some patients not wanting to help themselves.
I wanted to prevent rather than cure and so moved into health and fitness training - but from a health perspective. I worked with type 2 diabetics - where exercise and diet both play a key role in reversing the condition - but also because the condition puts them at higher risk of erectile dysfunction which I knew I could also help, with all my experience. 
Then i realised to concentrate upon curing their erection problems was the key - this was what they wanted and would actually work to achieve. Health benefits couldn't deliver motivation - sex could - increased sexual satisfaction a powerful motivator to exercise and live a healthier lifestyle.
So erection coaching became the main focus ​

Why are there so few resources for natural erection strengthening?

All I can say for now is - every platform, institution, organisation tries to shut you down or makes you jump through hoops. I have nearly given up so many times and I'm still having battles today! As soon as erection is mentioned - you're categorised as pornography and have to prove you are not. I realise I do make it more difficult for myself because I freely bring the sexual aspects into the subject matter - but then they are an important part. And therein lies the problem! I feel I am constantly having to navigate a calm passage through rough waters! 
This means you don't do this erection improvement coaching for an easy life or the money. i do it because I'm passionate about it - as I know first hand from my own problems and from helping others how devastating erection problems can be. Therefore I get a sense of achievement, but it's not an easy journey that's for sure. 

That is why there is so little out there - society does not seem to like people like me that push the boundaries - wanting to constantly reign me in! Yet around 50% of those in society have a penis and (most) of the other 50% likes or enjoys what a penis does for them! So when someone like me comes along to help those that want to improve this vital part of them - I am baffled why I'm given such a hard time. (excuse the pun!)
That's my rant over! ...but now you can maybe see why there are not many others doing this - plus also, not many have formal NHS Hospital, medical knowledge, combined with practical health & fitness training - both being vital as knowledge is one thing, but understanding how to inspire others to do something that is good for them - is another!

Personal Coaching at ErectionCoach.com!
I've always been a bit different and strengthening Men's Erections, is my job. I aim to make this more normal as too many men suffer needlessly with erection concerns.
I help men of all nationalities, ages, fitness levels and sexuality improve their erection quality.
Erection Coaching is great....
...Not because i get off on any weird aspect of it - but  this is one area that really needs to move forward - men don't tend to talk about erectile dysfunction or erection problems and that is something I aim to change - by demonstrating there's so much you can do to help strengthen your erections at any age.
This Video hopefully shows you I care and really want to help you improve your erection quality.
Get to the Raw & Natural You
Choose to be anonymous or interact 
All about erection coaching  - how I can help you improve your erection quality!
The Erection Coach - a specialist in Men's Heath - combining fitness & medical - to stimulate your body and mind to give you some great erection. 
The page below explains a bit about how I can help you: 
Medical Meets Fitness Training - to give you what the NHS Can't
some it all for free too.....
Inspiring You To Enjoy Your Body
Enjoy exploring and discovering the pleasure and improvements to be gained - by truly connecting your whole body and mind to your penis.
Then I'll show you how to enjoy strengthening the body parts and systems that have control over the blood flow to your penis  - sit or lay back and see how it responds!.

Medical Meets Fitness Training - to give you what the NHS Can't

Men's Health is my specialist subject! Erection quality can have a massive effect upon how we feel about ourselves, which in turn can go on to effect our wider health, mental health included. 
In my medical career - helping men with problems as a result of heart disease and post cardiac events - I became aware of how erection problems can have a massive effect upon self esteem.. Yet I became frustrated that the NHS was not doing more to help ...but also that some men weren't doing all they could to help themselves, so I became the Erection Coach to motivate men to help themselves.
Combining personal fitness training and medical knowledge/experience gives you both the theory and the practice - to inspire, motivate and train your body and mind to give stronger erections.
Help

Men tend to seek help too far down the line - which is why I have devised a whole training programme (all evidence based that really works) to prevent and reverse any erection problems. The sooner you start with the erection training the more you can be sure of keeping or getting a stronger erection!
Hopefully you'll look upon this site (and me) as not only a great training resource but also somewhere where we can freely talk about all the things that affect us at different times in our lives. There will in time be a space to share your stories and comment, in the meantime feel free to contact me.
Erection Improvement Resource in Progress
You're probably realising I'm aiming to make this site into a great erection training resource - however it is just me on my own, writing, filming and compiling the Harder erection Guides in between personal 1:1 coaching. So bear with me!

A Unique Cure / Boost that Doctors cannot Prescribe
Know What's Important...
...to never underestimate the power of your body to heal itself! One of the very best ways is happiness as well as a healthy lifestyle. The aim is to find the best  exercise to improve your erection  and capitalise upon the effects by making it fun.  I guarantee you really will enjoy the whole process of improving your erection with a friendly, approachable coach that cares!
Experienced & Qualified
Qualified and experienced in Healthcare, the NHS and the Fitness Industry - to give you both health & fitness - which your erection needs! Fitness or medical on its own is not always enough.
A New Lease of Life for Me & Possibly You Too?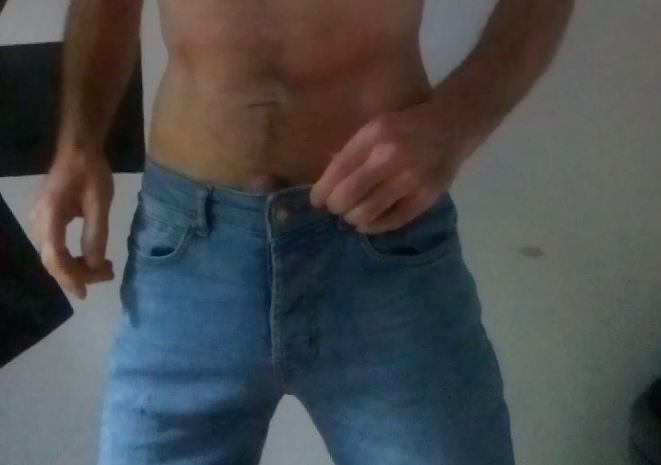 About Erection Coach - How he can help you get a HARDer erection!
Being a more mature guy (53) an ex smoker, unhealthy diet (pre-diabetes) and stress in my life-  I realise only too well the effects life has upon our erection quality.  When we're younger and getting erections all the time we just take it for granted, bu as we get older and life takes its toll - when things don't work as well, it is then we appreciate just what we have lost. This can really affect our self esteem. - I know it did me - but equally I know how great it can feel to turn things around.
To say that I have had a new lease of life is an understatement - the improvement to my erection quality has without doubt been one of the best things to have happened to me and I so appreciate what I now have and I if you let me I can do the same for you. All it takes is a bit of hard work.


It's Important to Talk About Erections
Talking about penis and erection quality can seem odd at first - but to me it's all totally normal - I hope it helps you if you are experiencing any difficulties. It takes men with erectile dysfunction on average 3-6 years to seek help. This is far too long as it can go on to affect other aspects of our health too. There are no statistics regarding men seeking help that have poor erection quality and the concern is that some men may just put it down as an inevitable part of ageing - but it doesn't have to be like that. There really is so much that we can do - and it's never too late! I hope you will feel free to talk to me about any aspect of your health - remembering that I am a fully trained and experienced nurse that has seen and heard probably just about everything, so nothing will surprise me and everything is in the strictest of confidence.
What qualifies me to be an Erection Coach?
I have spent the last 13 years of my career finding out what really does help improve erection quality - developing successful techniques, exercise and ways to make lifestyle change easy. These I have put into the erection coaching - that has over the last few years gradually evolved from an add on training aim for conventional personal training to a full health and fitness training aim in its own right.

I am a Fitness & Health Coach In every sense of the word:

Professionally

The Health Aspect - from NHS and medical training.
The Fitness - from Specialist Personal Training, & GP Referral Exercise Prescription.
Personal Erection Training
Personally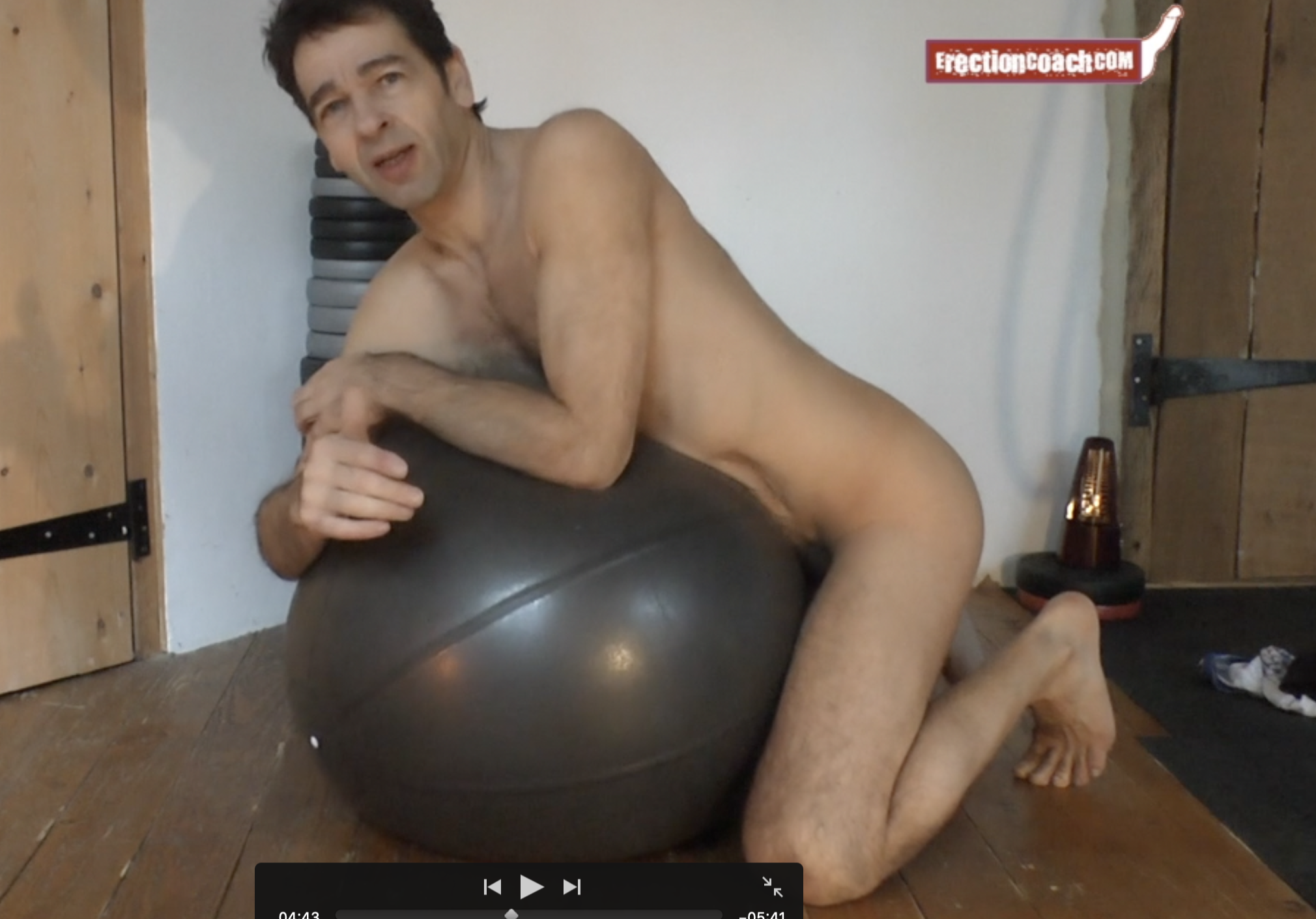 Being a more mature guy (53 - oh how i struggle to say that!) an ex smoker, unhealthy diet (pre-diabetes) and stress in my life-  I realise only too well the effects life has upon our erection quality.  When we're younger and getting erections all the time we just take it for granted, bu as we get older and life takes its toll - when things don't work as well, it is then we appreciate just what we have lost. This can really affect our self esteem. - I know it did me - but equally I know how great it can feel to turn things around.
To say that I have had a new lease of life is an understatement - the improvement to my erection quality has without doubt been one of the best things to have happened to me and I so appreciate what I now have and I if you let me I can do the same for you. All it takes is a bit of hard work.

Our penis is a very important part of us able to help our physical and mental health.  Erection training and the resulting improve erection quality really can change our whole outlook and I'm full of enthusiasm to help you get all these great benefits!
About Erection Coach - why health & fitness are needed to boost erections

Mature!
Being older I totally understand how the pressures of life can affect erection quality but equally understand how they can be reversed - to give you a harder, stronger response.

A Bit More About Me and Why I am The Erection Coach
Firstly it is experience of caring for people and training them - whilst the physiology knowledge from University is very important for underpinning my practice – it is taking the time to understand the person – you that really makes this training successful.
I have the health training – medically trained at the University of Hertfordshire and experience - using evidence based practice working in the NHS as a nurse alongside and assisting doctors & Consultants. The fitness training knowledge and experience has come from working in the fitness industry as a gym instructor, personal trainer and GP Referral Exercise Instructor.
However this just reads like a list of qualifications on a CV.
I'll explain a little more about the health combined with fitness (nurse combined with fitness trainer) below so that you get an idea of why I can really help you.
Health & Fitness Go together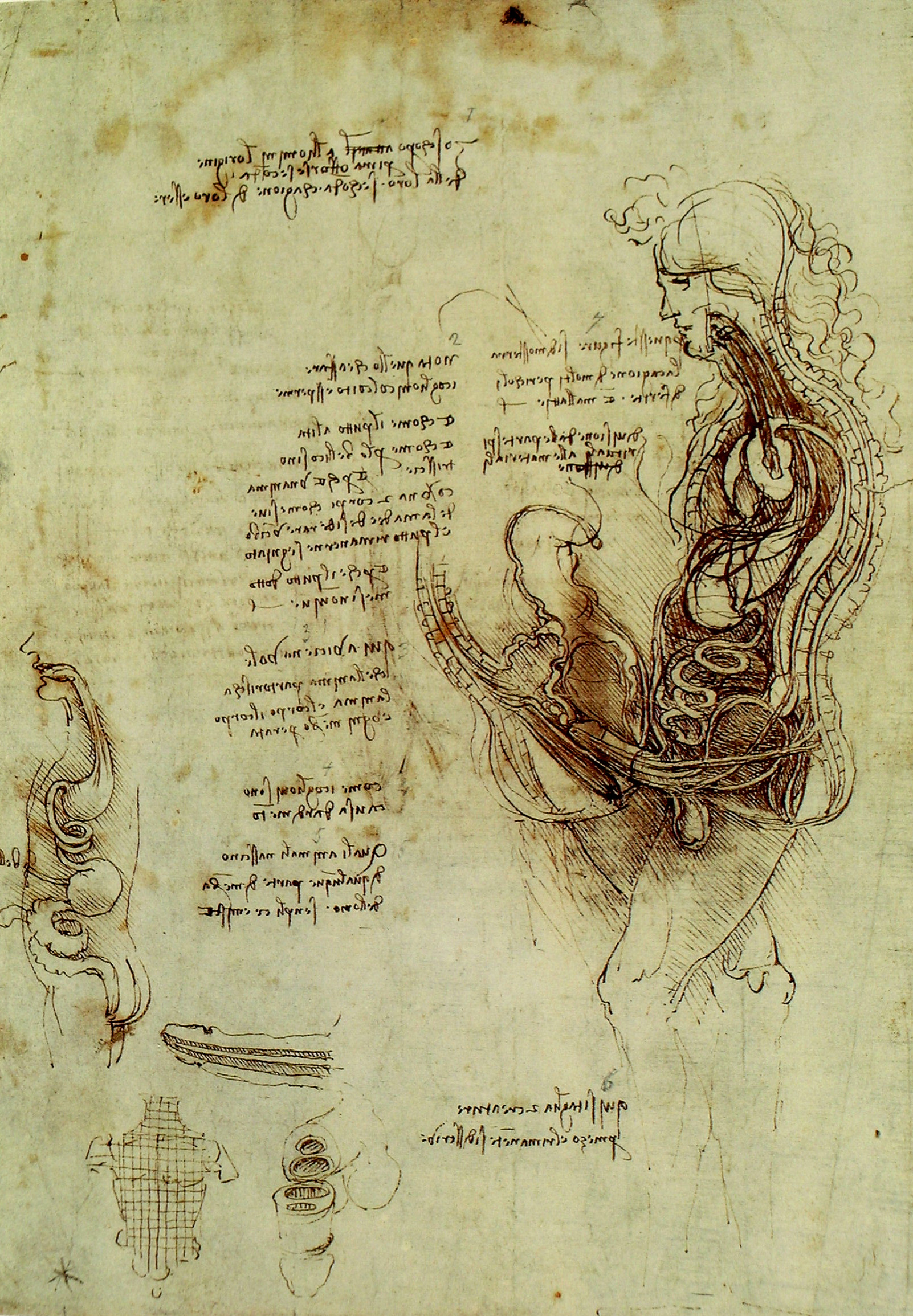 Leonardo da Vinci Drawing of a sexual act. Showing semen coming from the spine! Discovery is still ongoing - especially with the erection process.Leonardo da Vinci [Public domain], via Wikimedia Commons
Recovery or improvement all hinge upon the body's systems working well - then improvements can be great. Physical systems are affected by our mental health – how happy we are! If we are happy we are more likely to be healthier – making better lifestyle choices but also freeing our body up to do maintenance and look after itself. When stressed our body is preparing for fight or flight and neglects maintenance. When the body is even slightly stressed it will be preparing for a possible war in the forthcoming hours rather than  anything  for longer term health, recovery or body improvements any further than a few hours ahead. As a consequence tomorrows health and erection quality can suffer.
A great example of this In nursing and fitness training:
Fear about an illness can lead to stress - which will lead to a slower recovery. When a patient is in recovery immediately after an operation they can experience pain, which leads to stress and impaired recovery. When a patient has been prepared and informed about the whole procedure and what will happen to them – they can even be told that they may experience pain but it will be controlled to some degree - they experience less pain due to less anxiety and fear. Knowledge that pain was normal in any situation and nothing to worry about - whilst unpleasant, does not cause fear and can allow greater recovery and improved mental health. However patients that are not prepared may panic at the onset of pain which leads to greater stress and even more pain and anxiety ultimately resulting in poorer recovery.
You may well ask what has this got to do with erection coaching
It is normal for men who are experiencing problems with their erections to worry. This worry and anxiety can lead to the situation worsening (the psychological aspect of the erection process can never be ignored – even when you were a teenager you may not have got an erection in moments of stress). This is similar to the patient experiencing the onset of pain – the anxiety will make it worse. However when the anxiety about erections is reduced so too will any negative psychological aspects.
How we reduce the anxiety and psychological aspects:
I can't give all my secrets away! ....but t give you an idea: Knowing that we can all experience problems at different stages in our life can help us feel less panicked when things don't work so well. Knowing that they're are so many things that can help – will give you optimism that this is not the way that it has to be – the erection coaching involves so many aspects that can target different body systems and there is every chance that things can be improved. The success rate is very high even in men classified as having erectile dysfunction. Just knowing these two pieces of information, that most men will experience difficulties at some stage – at any age, plus rates of improvement for men with erectile dysfunction are  high. This gives much needed hope and optimism.
Hopefully this just gives you a little idea about me and my capabilities. The combination of physiology, caring for people with various conditions, fitness training and experience in motivating people all helps to make me the erection coach.
Successful Erection Coaching
The vast majority of men that I have coached have improved the quality of their erections, however there have been a few that I have not been able to help. I am a genuine and conscientious person & coach - if I felt I was not the best person to help you I really would say.  If you have any questions about your suitability for starting Online Erection Training then please contact me.
---
According to the Sexual Medicine Society of North America the average man has about 11 erections a day. Seems quite high - but then I am a bit older now!
---