1:1 Erection Coaching by Video Call
communicate with me in any you want - I use the messaging app: Signal - Private - secure - Discreet
Train your Penis.
Train Your Mind.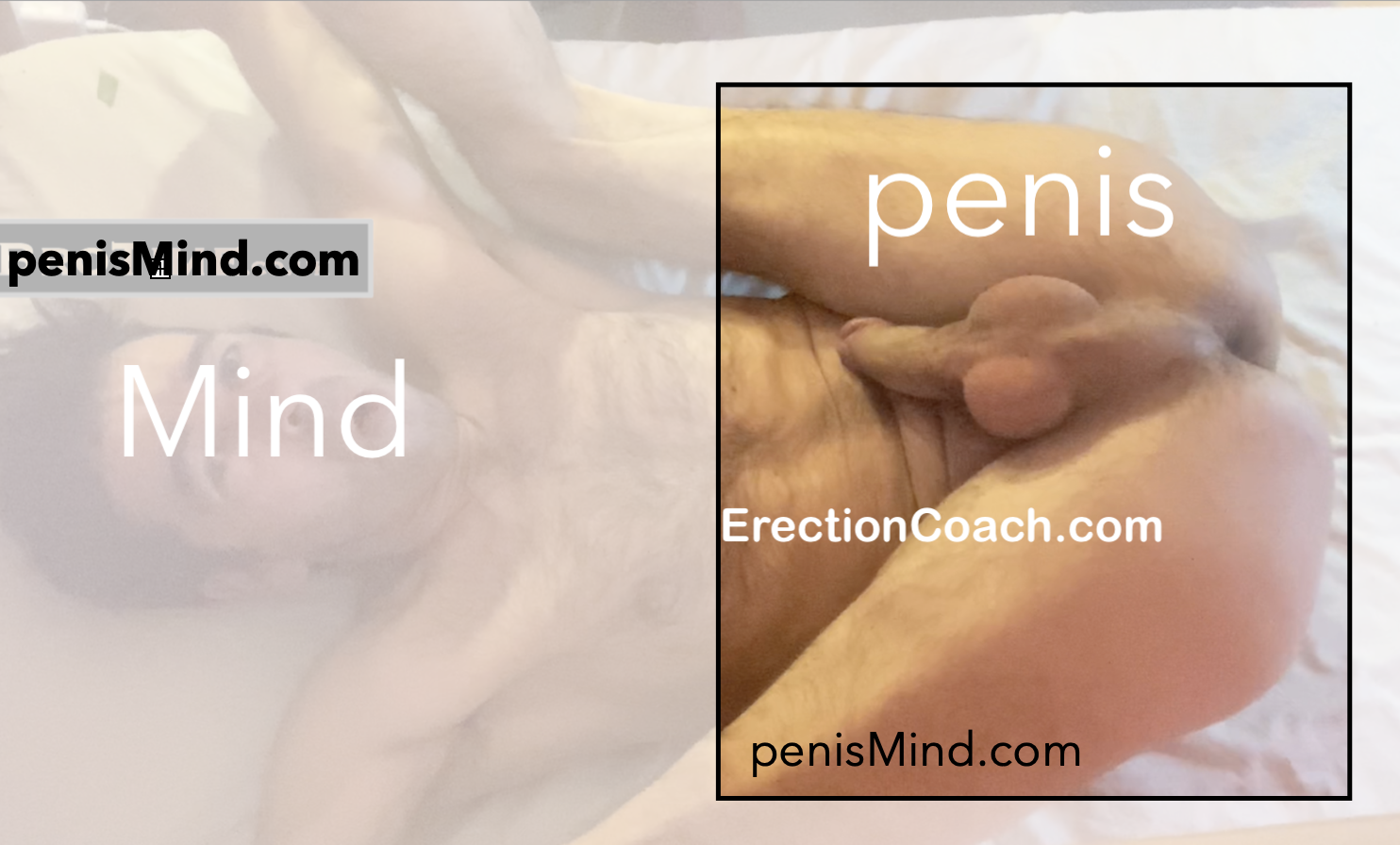 Train everything in between.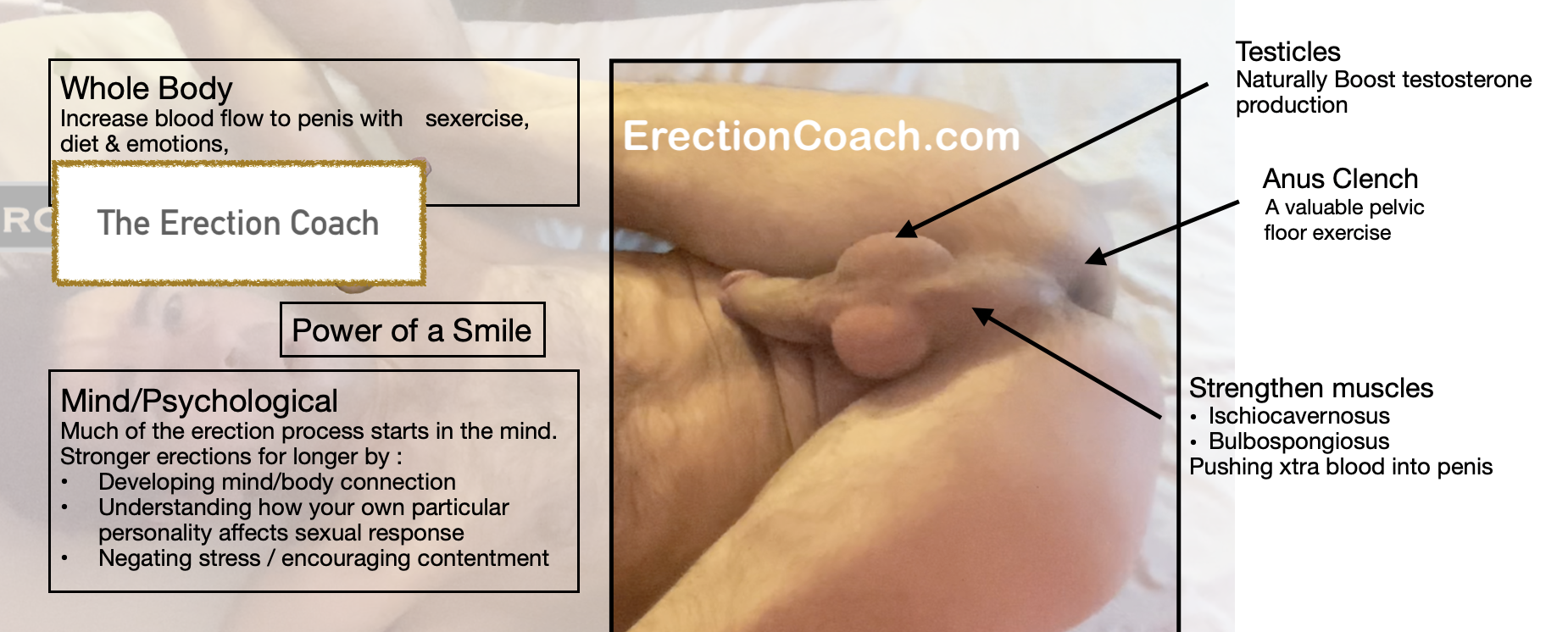 Penis or Mind Coaching, or something in between?



What's the aim of your session?
You have two choices:
to tell me what you want to gain and I'll take you through the relevant training for this. 
Or you can tell me what training type you want help with (the training topics are listed below) and I can tell you how to do it.
Possible training Topics (aka the erection coaching menu)
1:1 BESPOKE & INDIVIDUALISED ERECTION COACHING BY VIDEO CALL
Your Lifestyle - for erections
Gaining the HEALTH Erection - more than 1 session required
Things to do in your everyday forHARDer erections - or more frequent erections
Erection Muscle Strengthening
Testosterone Boost - naturally
Blood Flow improving
Sexualness Increase - within you
The Psychological Aspects 
Your Butt Hole and it's part in Erections
Penis Matters 
About ejaculation control
1:1 Erection Coaching by Video Call  - Individualised bespoke training
Naked or Clothed
Clothed. I will always be clothed, in a video call.
Naked. You can choose to be naked or clothed as you wish. If I ever need to show you specific muscles or techniques - I'll direct you to a video of myself demonstrating this.
There are two options for 1:1 Erection Coaching by Video Call
The Individualised Personal Erection Service

OPTION 1

→ 1:1 Erection Coaching by Video Call Anytime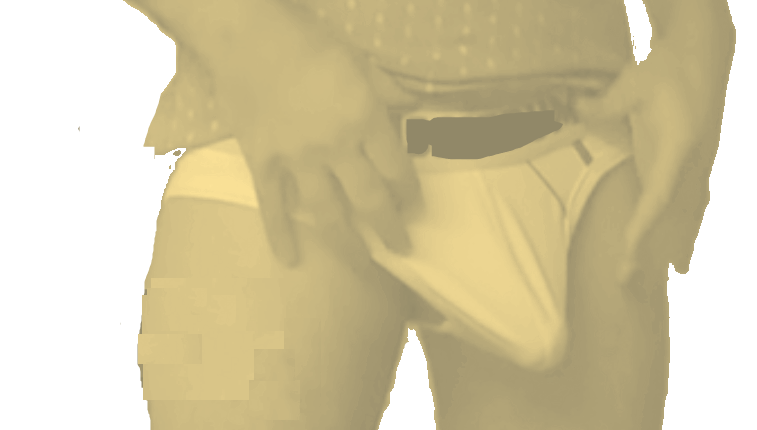 No membership required, simply give me one or two date/time options and chances are I'll be able to make one of them.
Prepay for your coaching session and I will book you in.
OPTION 2

→ ERECTIONS.IO Membership includes 1:1 Video Coaching Call




About the 1:1 Erection Coaching Video Call
Erections are not needed, we are training for future HARDer erections.
I will always be clothed. If any specific explanations regarding male anatomy are required – I'll give you video access to demo
You may choose to be either clothed or naked as you wish.
Call duration is 30 minutes.
What would you like to gain from your 1:1 coaching?
Feel free to tell me what you would like me to help you with, whether that be to overcome any erection difficulties or simply to improve your sexual satisfaction.
Different?
This erection coaching is not mainstream – but is something I have developed over the last 20 years helping Men's Health. It is different: I was the first to appear on YouTube naked – explaining how I can improve erection quality, which has enabled a steadily growing acceptance that we can train and strengthen any part of our body, if we put our mind to it.

Private and Discreet
If you are keen to make the most of your penis, please feel free to get in touch. Discretion assured.

Wherever you are in the world – all we need do is arrange a mutually convenient time. Coaching in both Video or Audio calls is always on the Signal App only*.
*The Signal App is free to download at the App Store. WhatsApp is not private enough
Costs
30 minute erection coaching by video or audio call – the costs :

PrePayment
→ GBP £65
→ USD $70
→ CAD $100
→ AUD $115
→ NZD $125
→ EUR €75
→ SGD $105

Starting 1:1 Coaching
Booking Your Video Call
Simply email paul@malecoach.com with:
your time zone
a few dates/times to suit you
what you'd like to gain - or the type of training you'd like guidance in.
If I can fulfil this choice for you - I'll reply back with the payment link.
Ask the Coach
If you have any questions about a 1:1 Erection Coaching Video call please just email me paul@malecoach.com
What does 1:1 personalized erection coaching involve?
You and your sexualness

A personalised erection coaching session starts with me getting to know a bit about you, your erections and sexual performance - status and hopes. You may choose to share a lot or very little.
Do You Need an Erection?
No erections are ever needed for this training - as we are strengthening parts of your body and mind that input into the whole erection process - to give you harder future erections.   Want to get an erection? Just let me know if you'd like this to happen and the session can lead up to it as you wish.
Sexual
This coaching can be sexual - but only in the context of erection coaching - giving information as opposed to gratification. But a sexual energy can be nurtured and encouraged as this is an important element of erection coaching - furthering your body and mind's capability with male sexualness.


Training Modules
I'll select the most appropriate training exercise/technique/method (any one of the training modules from my main training site (penisMind.com) - the Harder Erection Guide for you - and ask you to practice it during our meeting with a view to you incorporating it into your daily life - making it a habit.

I'm the ErectionCoach.com where fitness meets medical world
You're in safe hands - I have  extensive medical knowledge combined with practical experience in both the medical perspective with experience in the hospital/clinic environment (NHS & private) and as an independent specialist erection coach, to help men of all ages  gain erection improvements  in both the physical and psychological aspects of the erection process.


Interested in a 1:1 Erection Coaching call?
The first step is to introduce yourself to me here and please feel free to include as much as you're happy to share at this stage about your erection quality.  Or if you have any questions - feel free to ask.