Specialist Personal Trainer 
can actually strengthen Your Erection Muscle!
Personal trainer combining medical experience (ex NHS nurse) specialising in erection strengthening.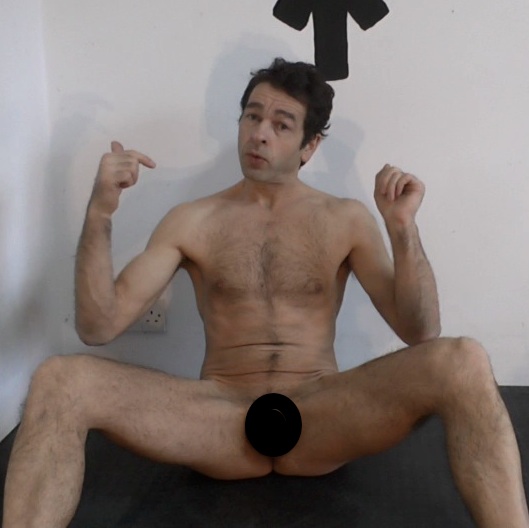 Strengthening the Erection Muscle. Erections Optional! Clothing Optional!
Every man has an erection muscle - a muscle that is responsible for building up pressure of blood in the penis.
This muscle like all others in the body gradually lose strength after the age of 30
If this muscle loses strength - so to does your erection.
Like any other muscle in your body it can be strengthened!

Specialist Training from specialist Personal Trainer/Medical Nurse shows you:

Erection Improvements Made Seriously Simple
---
100% natural using just the power of your body.

The Erection Muscle
Is responsible for building up pressure of blood in the penis - preventing blood from draining away in the veins, resulting in more blood entering the penis than leaving - to give you a stronger, harder erection.
I'll show you where yours is and how to strengthen it.

Specialist Personal Trainer for your Erection Muscle!
plus..

This is no ordinary personal training - but specialist training for some really special gains.
I can train:
your whole body. All the body systems that support a strong erection by increasing blood flow.

your mind. For the all important psychological aspects of erection process

plus your erection muscle.

You really do have one and it can be strengthened to give you a stronger erection.
This is specialist training as a result of a medical background combined with fitness training to:
Improve Your Hormone Profile
Improve Your Blood Flow
and Strengthen Your Erection Muscle
...an exciting and rewarding fitness session to give you a stronger erection.

A Specialist Personal Trainer
We can find and train your erection muscle just as any other muscle in your body, however it is small and the feedback we get from this muscle can also be small. It is for this reason that focus and concentration are really important - so that we can get into the zone and really maximise intensity of the contractions. The stronger you learn to contract the muscle the stronger your erection will be - so there is a great incentive to doing the exercises that I show you.
What works for one may be very different for another, so I use varied methods depending upon you. I was a conventional personal trainer, training the whole body, which is needed to improve erection quality, but put this together with training your mind, plus training your erection muscle and the results can be amazing - all from a specialist personal trainer in Men's Health.
Your erection really can be strengthened - plus it can be really enjoyable as well as rewarding. It is a lot more complex and challenging than conventional personal training where you can visibly see the muscle contracting and the effects  - (such as lifting weights) as when we are training the erection muscle there the feedback you get from the working muscle is subtle, but once we are both tuned in to your particular body - the results can be really great.

With or Without an Erection
An erection is not needed for any part of this training - however there are a few elements that can be enhanced when erect. Sometimes this just happens, sometimes it doesn't. There are certain exercises and techniques that can initiate an erection, but everything is optional - and there is no pressure for any aspect of this training to be completed. The main priority is simply to enjoy your training with or without an erection!

 Intro Session 

Gives a great introduction to strengthening your erection and provides a great wellbeing session for your whole body.

Where:


When: Appointments available 7 days a week 7 til 7.

Duration: 45 mins


No Longer available

Suitable for: All men over 18, of any fitness level and any current erection level.

Includes 3 take home exercises.

Booking


  Bespoke Training 

An individualised training programme depending upon you and your current erection quality. Plus a great wellbeing session for your whole body and mind.


Where:

Mobile Erection Coaching London & Uk: 7 days a week 
Bedford Gym: Weekdays

Duration: 90 mins

Cost 

Bedford £120

London (Mobile Service): £150

£10 discount for Prepayment.

UK Contact me with location for a cost




 

Bespoke Training

+

 

The same as bespoke Training

+ more time to really focus upon: the aspects that you like, or that will really get results.


Where:

Mobile Erection Coaching London & Uk: 7 days a week 
Bedford Gym: Weekdays

Duration: 2 hours

Cost

London Mobile Service: £180

£10 discount for Prepayment.

UK Contact me with location for a cost

A step by step guide of video and information pages to show you how to improve your erection quality, all evidence based, that really does work. You have to put the work in - but the rewards are immense!

Index

Introductory Pages & Video

A Few Specifics

Personal Coaching

Specialist personal training to include training your Erection Muscle!

plus your whole body and mind - all systems that contribute to an erection!

Erections are not needed, but can happen! Choose to be clothed or Naked.


Available: Bedford Gym, Your home, Your Hotel Room or anywhere giving privacy.


---

---

  Bespoke Training


An individualised training programme specifically for you and your current erection quality. Plus a great wellbeing session for your whole body and mind.

Where:

Duration: 90 mins


Suitable for: All men over 18, of any fitness level and any current erection level. Erections not needed, but can happen!

More Info


---

  Bespoke Training + 

The same as Bespoke Training

+ more time to really focus upon: the aspects that you like, or that will really get results. Bespoke Training+ will be very informative and enjoyable for you.

Where:

Duration: 2 hours

Suitable for:

More Info