Warning:⚠️ Health Training for body & mind contains naturalistic nudity & a healthy Male response, to help men perform as nature intended & overcome ED
"Train your own body and mind, to realize your full penis, erection and sexual potential, by breaking the status quo."
 ErectionCoach.com

A Personal Trainer to help you overcome Erectile Dysfunction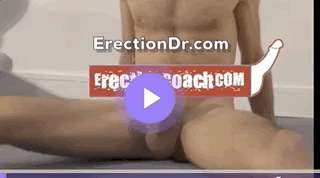 Personal trainer gives Erection Kaizen Coaching to train your body and mind to give you HARDer erections - naturally
Training Your Body

Your  erection muscle - a muscle in the pelvic floor responsible for building up pressure of blood in the penis.This muscle like all others in the body gradually lose strength after the age of 30  If this muscle loses strength - so to does your erection. Like any other muscle in your body it can be strengthened!
Plus naturally 
boost testosterone
improve blood flow
with diet and exercise, plus a few lifestyle changes in a sustainable, enjoyable way!
Personal trainer combining NHS medical experience & Specialist Fitness Training gives Erection Kaizen Coaching to help you see how hard you can be
A Personal Trainer for Your Mind?

Your Mind/Body and Mind/Penis connection - may need further developing. This can help you either gain hands free erections on demand or help you overcome any erection problems. The gains you can expect depend upon your starting point and the work you put.
Mind/body connection training is all about achieving a focus - which takes practice and a commitment everyday even if just for a few minutes. The physical can help you achieve this 'focus'. 
100% natural using the power of your body.
This is specialist training as a result of a medical background combined with fitness training to:
Improve Your Hormone Profile
Improve Your Blood Flow
and Strengthen Your Erection Muscle
plus develop your mind/body connection to 'tune in' to your penis
...an exciting and rewarding fitness session to give you a stronger erection.
A Specialist Personal Trainer
To train your erection muscle just as any other muscle in your body, however it is small and the feedback we get from this muscle can also be small. It is for this reason that focus and concentration are fundamental to your Erection Kaizen coaching - so that we can get into the zone and really maximise intensity of the contractions. The stronger you learn - with me as your personal trainer at erectioncoach.com - to contract this muscle the stronger your erection will be - so there is a great incentive.
What works for one may be very different for another, so I use varied methods depending upon you. I was a conventional personal trainer, training the whole body, which is needed to improve erection quality, but put this together with training your mind, plus training your erection muscle and the results can be amazing - all from a specialist personal trainer in Men's Health.
Your erection really can be strengthened - plus it can be really enjoyable as well as rewarding. It is a lot more complex and challenging than conventional personal training where you can visibly see the muscle contracting and the effects  - (such as lifting weights) as when we are training the erection muscle there the feedback you get from the working muscle is subtle, but once we are both tuned in to your particular body - the results can be really great.
With or Without an Erection
An erection is not needed for any part of this training. The main priority is simply to enjoy your training with or without an erection!

Find out more about how the specialist Personal Trainer - with Erection Kaizen Coaching - can help you
---